"hmmm, I want it all in me", he said; between two pleasure moans.
I just leaned forward, went softly on his shoulder, touched his skin, kissed his neck, and went up his warm, now sweaty body till I reached his ear. I just floated my lips around, letting him feel my warm breath, and said gently:
"Are you sure.. One more time?"
"Yes, baby", he replied; with a very exciting firm tone. I pushed, he moaned, ... I fainted!
........
Some Internet users, not so out of the closet gay guys out there haven't added their profiles neither on gayDar nor on ManJam yet. You should spread your spider web elsewhere, other places where you can catch some other flies, some other boys. That's when I log on to FacePic. If you search for a "any sexuality", "male", "online now", "Cairo" -all the results are crowded with gay people. Over 90% are stamped with the Rainbow. Those who are wrongly mixed in the crowed, say it out loud in their profile: Sorry guys, I am not Gay. He might be bisexual (not my type and they don't exist). If you're not sure about it, then if the "looking for" is saying "Anyone, Anything" -Prepare the cocktails. Yep! He's gay!
I made sure I followed those rules, checked the right boxes, picked the right gay-agreed-upon inputs and looked at the online guys, of course "Only return picture profiles", I am a superficial fag!
"Found 14 matches" -yeah, the same old faces. The same old guys. I knew this one, met that one, heard about this one and slept with those. I left the page open for a while; so other gay hunters might catch me; if any are hot enough and don't display their pictures. A couple of minutes later, Bingo! One new message received. I clicked, waited, opened, checked the details. He was younger than me. I don't mind age, when it comes to a fuck; it's cool.



" Hiiii. I like ur profile. can we chat ??? add me on msn xxxxxx@hotmail.com "
Well; why not. At least he sent me a message in English, good English. Believe me some people do make horrible mistakes even in such short version of introduction. I just felt like I would give it a shot chatting with him, and if things go bad, or not okay, my block button is very handy. Bless you MSN for making this creation in such a quick, easy to find place! He was online by the time I added him. A flashy, dancing HI popped up. "Yeah, one of the MSN transformers.. ugh! Bad start", I just said in my head. We talked, introduced ourselves. He commented on my picture, so I did the usual, scrolling them one after the other. A way to say: Thanks! What about yours? Since I never ask for someone to display his picture, I just wait till he feels guilty enough to put it.
He felt guilty. They all do!
"That's me. What do you think?"
What do I think? I think we should fuck tonight. FREE?
"Nice picture. You look cute!", I replied, calmly. As a matter of fact, chat doesn't make the other party see your face reaction, otherwise some drooling, disgust, ignoring and other either positive or negative behaviors would have been really embarrassing in different situations. Tim was a cute boy, a bit sexy. He used to live by the Red Sea for a while; since his parents worked there, which made him acquire this amazing tan all over his body, and magnificently showing on his face, making his eyes' hazel color glow. I felt more interested in the chat, I wanted to know more about him and why not having a coffee sometime! He was so much quicker and bolder than me:
"Have you seen The Hills Have Eyes?", he asked.
That horrible, disgusting, boring, stupid, pointless, ...
"Great! I saw it, but like to watch it again. Do you want to go?", I answered; just thinking about how this night would end.
"Yeah, I'd love to."
I had a date! City Stars Mall, 8:00pm.
I parked in K14, made sure I am well perfumed, hair well done, clothes nicely on me, not too gay, but I ain't straight either... well, all is cool. I dialed his number while taking the electric stairs up to the mall's ground floor. Mazen answered, telling me that he already bought the tickets and waiting for me in Alfredo's Café. "3 minutes and I'll be there". Alfredo Café is a all-in-red café in City Stars. I never sat there; but the deep red color coming out of it always attracted my attention. I came near it, swept the place with my eyes: first, I am making sure that nobody else I know is around the place, second, I wanted to see how he looks like; before he fixes the way he sits, or the way he is yawning! Mazen was sitting calmly in a corner, looking at the menu.
"Hey Mazz!", I said, lively while sitting down. I do like big entrances!
"Digg, how are you?", after the His and Hellos, and Goods and Fines. I ordered my Latté, do you have Vanilla flavor shot? (since it was my first time in that Café). He ordered Hot Choco. We talked for a while, he was a good talkative person. A little too talkative sometimes but entertaining. It was 9:15 already. We had to go up to the movie theatre so we'd catch the boring movie. I was dragging myself in there, anything for this Cutie!
The movie began. Mazen made sure he'd make use of any scene that showed gore to grab my arm, my leg or just "accidentally" hit my croach. I made sure I provided him enough "care", after all, his nice D&G shirt and Jeans were a real extra turn on for me. His tan was great. His proper English and he had one of the smiles that make want to kiss the lips that formed it. I felt good, a guaranteed new, hot date is here.
It was in the entr'acte when his cell rang. Mazen's brother was checking on him and making sure that he hasn't forget the "thing" that they had to do later that night. Is this a rescue call? I am so suspicious by nature, I believed that and felt totally off. For the second part of that motion picture where stupid zombie creatures rip each others' heads, drag corpses and burn cars, I was rushing every second to end quicker than the other so I'd leave and call it a night. A rescue call! What a total classic! I really wanted to tell him that he is dismissed!
Finally, something horrific happened in the movie's ending sequence (I had never been that relieved by a horror ending scene before), got up and started leaving the hall, followed by Mazen. Once we've reached the exit; I tried to say quick byes to end this quicker, so he'd feel more comfortable. "Don't you want to have another coffee and a smoke?", proposed Mazz. What the? Do I get wrong vibes? I just excused and said that I have a migraine, which I usually suffer from. Mazen walked with me till K14 underground car lot, said good bye and kissed me a wet kiss on my cheek. What the? Do I still get wrong vibes?
While driving home, my cell announced incoming message, I predicted it was from him: Thanx for this great nite. I'd love knowing u more. hugs & kisses. Well, I am not getting any wrong vibes! Damn. I was about to totally waste a hot fuck! I replied his message with my usual "*smile* and sure!". Once I got back home, Mazz was online. We had a quick chat online about how horrible the movie was, and how he wasn't that bored with the movie because I was there (!)
A couple of days passed. A couple of SMS's and Chat sessions were exchanged between both of us, till that night. I came back home around 1am after a 48 hours non stop work related problems. I was too tensed to sleep, yet too tired to stay awake. I just decided to take two sleeping pills to help me relax, prepare a cup of herbal tea and go online for half an hour till the pills' effect started. Mazz was online.
"Hi Digg. How are you?"
"Good! What about you, Mazz?", I replied while sipping some of my mixed herbs tea.
"I'm leaving tomorrow afternoon to the Red Sea. My new college semester will start!", replied Mazen.
"Oh, well, how long will you stay?"
"Around 6 months, not sure yet!"
Damn! That's long. What if ...
"Would you like to come over? They are showing Monk tonight!", proposed Mazen. Yes! I love Monk! I want to watch Monk! I want to Monk out with you.
"OKay, on my way."
I had to stop by Merto Market to get some condoms; essential! and then drove to his place. He kept calling me every 5 minutes making sure that I am on my way, that I am not lost and to hurry up! I parked down his place, went up and knocked on the door. Mazen opened, he looked cuter than before.. maybe because he was wearing these more comfortable dark blue boxers and white cut shirt? Or is it the light, reflecting on his tan and hazel eyes making him impossible to resist?
We sat down, watching TV. Monk was investigating some murder and doubting the dead guy's wife. I made my expectations, Mazz ruined the show because he already saw that episode in its first run. Still, I kept watching the episode while Mazen was offering me some wine. While Monk was announcing to Sharona that he cracked the case, Mazz offered to "uncrack" my muscles!
"I do good massage.. would you like to try?"
"How pro are you, big boy? Are aromatic oils involved?"
"... and soft music!", he replied while getting up and showing me the way to the bed room.
I just took off my shirt, slept on my stomach and he was "preparing" the correct ingredients. He inserted a Matt Nathanson Best Of CD, dimmed the lights and sat on my back. He poured some of the oils he had brought and started rubbing my back.. slowly.. warmly.. letting me feel my muscles detach.. my head relaxing with "I saw" coming out of the speakers.. remembering that I took two rather strong sleeping pills!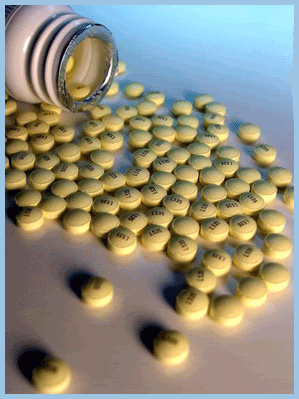 Shit! I should fight this urge. I should not sleep. I am awake! Action should start! I moved around, took Mazen between my arms and we started kissing. He tasted good, he smelled nice aromatic oils and the music sounded coming from heaven. I am not going to the light.. I am staying awake!
We kept kissing for almost an hour.. we undressed each other slowly, making sure to enjoy every second, every moment between each other's arms. I reached down to his blue boxers, slipped them off slowly. Went all the way down his body and made sure to discover every inch of it. Mazen just took one of the condoms and decided I'd use one of them. He expertly installed it, and slowly the things were totally connected. He was hot, I was hot. We sparkled!
"It was great", said Mazen while kissing my neck. Yes, it was categorized under Good Sex. I did enjoy it too. He's pro! We kept cuddling for almost an hour, talking about many trivial subjects while I was resisting an impossible, unexplainable urge to sleep. Pills, hot drinks, wine, massage, soft music and a blow... I couldn't focus anymore. My body was revolting. I just wanted him to shut up for 5 minutes so I'd sleep. On the contrary.. he decided to start another round.. another wild sex encounter. I wanted to; but could not move a muscle. I just tried to recall any extra charge I have hidden in any part of my body. The last charge was used for ejaculation. Now.. I am drained.
I just tried.. got up.. started kissing his body. I was regaining my strength. There is something about sex that makes you alive. Don't they say best cure for the flu is sex? My eyes were getting heavier. I was acting slower... he wanted to have another intercourse. I put my condom, one more time Digg, one more time and that's it. He's too hot to resist. You'll not see him in the coming six months..
"Yes baby" .. and I lost consciousness.
I woke up, it was sunny! Mazen was sitting next to me, looking at me, now wearing another blue boxers.
"Heeey habibi. How are you now?", said Mazen, with a big smile.
"What time is it?", I asked while making sure I am covered, now that I was totally nude and I feel uncomfortable.
"It's almost 11, let me bring you a cup of coffee!".
I went to the bathroom, had a quick shower and dressed up. Mazen was sitting in the balcony with his cup of coffee and one on the table, inviting me to go and drink it all, one shot, to remove this noisy sound in my head.
"I am sorry.. I was really tired", I started the conversation while looking at him.
"I know baby, I just pushed on you.. I couldn't let you go!", he answered, while laughing.
We finished our coffee and I drove him to the Bus station so he'd go back to his college. We kept chatting together, till a couple of days ago, Mazen told me that he is getting committed to someone.
"Ahmed, do you know him?", he asked. Ahmed? Well yeah! I know every "inch" in Ahmed!
"I met him once before, he's a good guy", I replied.
"Well, I really like him and we're starting something together."
I just closed my eyes, remembered how it was with Ahmed.. mmm..
... yeah, they'd fit together!