A single gay guy in his twenties; from Egypt who is taking gossip, news & life experiences to a whole new dimension.
October 08, 2008
"Give me release.
Witness me.
I am outside,
give me peace.

Passion choke the flower,
'til she cries no more.
Possessing all the beauty,
hungry still for more.


I can't help this longing.
Comfort me.
I can't hold it all in,
if you won't let me"

- Silence.
So Carry Bradshaw finally got married to John James Preston; she ultimately found her love and stepped from being One into having The One. At the age of 41, she finally did settle for only butterflies, and the Zsa Zsa Zsu was charging her air. At the end, a blue Manolo Blahnik lead her back to her Big love, and in a closet; her sanctuary, they did make their vows.
At some point I have to ask myself: if, in a TV show and a movie, a woman can still keep her beauty, sex drive and people's attention at the age of 41 (or 50 in Samantha's case) – should I in return reconsider my deadline of gay life, fun, dates, sex and potentially falling in love to be somehow higher than 30 years old? My few remaining years in my twenties; are they enough to secure me a nice transition to the 30s?
The most important question: with all these walls, pessimism, lines, boundaries and limits that I draw to both my dates and myself – will I even be able to enjoy these few remaining years before it's too late?
Gigs, events, Tequila, XTC, lust and temptations; there I was, alone and in company of my Carl and his cousin Joe whom I have totally assimilated his constant presence with us wherever we went, in fact, he evolved into this very fun and extrovert person. Dependable and reliable, as well as fun and outgoing, Joe became part of the gang.
During all those parties and enjoyable moments, my craving for Carl was never settling down. Entries were dedicated to him to ease my pain and lust as much as possible - I could never get closure while still having this pending obsession in my head: why he's keeping me in his outer circle, without sex even though we did enjoy it magnificently the one time that we had it together?
In fact, a couple of days earlier, it just stroke me: I had the perfect relationship with Carl. He was my kind of guys and I was his favorite. When it comes to success, we both have our bright lives. We share the same interests and obsessions. Both of us are alcohol addicts and very conservative when it comes to showing our sexual orientations in public. We both are surrounded by straight friends. I kept on wondering why is he distant, even though while being drunk, he always 'accidently' touches my body then, for some strange reason, he steps away. It had to be because of the straight friends we had and his cousin; we both had to pay extra care for not messing up.
"Digg, come stay at my place in Agami better than the hotel", proposed Carl in the last gig we were at together.
He was sober, I was sober. Is this an invitation? Last time we went there, I was offered more than just a bed to sleep on!
"Sounds great!", I said while crossing the little river in Marioteya area and calling the gig's organizer to let us in without hassle or fights on the door. "I might come this week-end", I added.
After having our night, Carl and Joe confirmed again to join them the week-end after.
I didn't know how important and life changing that visit would be.
When I got in town, I preferred staying one night alone in my hotel room first to date, meet and enjoy a private genuine time alone before announcing that I was in the Northern Coast.
As soon as I called Carl the next morning, he proposed I'd meet his cousin Joe till he finished work. So I did. Around 4 PM, Joe drove Carl's car to the company's bus drop off point to pick him up and drive him home. I waited for half an hour till Carl packed his stuff and we were driving soon after to his Agami house.
On the way, after reducing the loud DJ Paulette's set, Carl said: "Digg, is it your first time to go to Agami?"
I froze right there in the back seat! What a question! Of course not my first time to Agami. At least, I went there once before when we fucked!
"No", I simply answered, "I have been here twice before with a friend of mine"; I replied while looking at Joe who was sitting next to Carl's seat. I still couldn't understand why had he asked me that question.
Did he forget what happened?
When we reached his house, Carl asked us to wait for a second in the car to check in if his house is empty since his family were staying in the nearby Villa. As he walked away, he greeted his aunt who slowly came near to our car and said:
"Hello there. Are you Carl's friends?".
I nodded; so did Joe.
So did Joe!
When we got in, Carl asked me to pick a room. I automatically walked towards the first one to the right and, on its Queen Bed, I put my bag and laptop. I then went to shower while letting them settle in the house. Carl and Joe took the other room next to mine; and started opening the windows to freshen the house.
When I came out, I found them fixing the chairs in the balcony while putting a laptop for a movie. I comfortably sat on the left side chair while leaving them the sofa; and that's when Joe played Enemy at the Gates. He hadn't seen the movie; and it was okay with me to watch it again.
Ideas and thoughts kept rushing in my head. I started seriously doubting about the nature of the relationship between Carl and Joe: if they were cousins, why when Joe's mum called him a few minutes earlier, he had to lie about his whereabouts and hadn't mention something like "I am with my cuz' Carl!". I couldn't hold my big cat's curiosity much longer and decided following a bitchy curious way: what would uncover the truth better than a Blue Label vodka on Orange Juice with a weak twist of Mint?
I got Carl drunk, and started monitoring his actions. I could see his hand slowly going on Joe's leg; and when I moved to pick up a smoke, he slowly removed it. Because I took the ash tray at my side, Carl had to get up to kill his smoke, and while moving towards the tray, he pressed his elbow on Joe's crotch. Smart, smooth and totally drunk, he was!
As the movie kept showing, he gently rested his head on Joe's shoulder.
I have cousins, and I never did that to them!
The big picture started showing, after a year knowing Joe and Carl together, I was very happy knowing that as lovers, they survived that long. One year so far together, and what a year, hiding it even from me. I was sure that Joe didn't know either about me. Carl was keeping the secret from both parties, and I totally respected that.
That explained to me the No Sex! I wasn't bad. He was in love! He couldn't date other people, he couldn't redo that with me even though he wanted to, with all the signs that I witnessed during that year: Carl and Joe were madly in love. Carl's love went to the extent of letting Joe drive his car, tag him along in all our outings or trips, while making sure that he keeps that bound undercover infront of all people, me included.
Even though it annoyed me, but then, my ironic smile was on my face. I finally had closure.
… and I was jealous.
Not jealous because Joe was Carl's love, but the jealousy grew in me because Carl found someone. I remembered his previous relationship drama and I couldn't help but wonder: why he had the desire and guts to go for another relationship while I just can't even think about starting one even if my desire is killing me?
Joe is not the same. The person I met during David Guetta's gig was making me angry; but looking at him now, Carl managed evolving him into that magnificent sociable person.
I was jealous because Carl had the power while I don't. I was green because, in my twenties, and I haven't even come close to someone who could flip me off my feet and carrie me away. Time's flying, and I am still living in the shades of my past.
That night, I felt guilty because looking at their room, I found out that I took the queen sized bed while left them with the two separate small ones. I wanted to make the switch, but that would be too obvious and awkward for Carl. Now that I knew, I shouldn't let him know. He wanted to keep it a secret, I must respect it.
I just decided sleeping and before I close my room's door, Joe came and, worried and irritated, asked me:
"Digg, do you need anything? Water? Anything?", I smiled and in my head I said Don't worry mate, I won't bother you. I know that you'll need your privacy for the night. If I was in my Straight Mode, I should be crashing on you early morning and yell at you to wake up; but no. I got it.
I said instead:
"Don't worry mate, I will just put on my iPod ear pieces and sleep". Yes, another way of enjoy your time.
Next morning, more curious than a cat, I waited till they both walked out of the room and quickly I walked in and my guilty conscience rested: both separate beds were now connected.
I've ironically smiled, and went to the balcony, waiting for the new day's plans while knowing what mine would be: another couple to celebrate silently, another closure for a crush.
I couldn't even cry.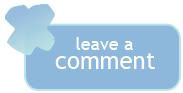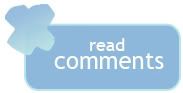 October 07, 2008
I had a long break, since my last entry, not only due to my mood but I just came back to Cairo, 5 days ago, after a 2 months out of country work trips.

And again, I am sharing my ups and downs, resuming the Tantric series – but allow me to interrupt it one more time with a new entry that will be up soon – something that had me in a delusional state for a while.

Finally closure!

 

Welcome Back home, both homes!
Posted by

... and then God created Men!
at 2:45 PM
1 comment:
Links to this post